Send Your Donations to
The Lamia Afghan Foundation
In 2021 and 2022 the Lamia Afghan Foundation offered services in the field of Health Care in Afghanistan.
The LAF Women's Clinic

:  The Lamia Afghan Foundation maintains and operates a women clinic with an Afghan woman doctor.  She sees and diagnoses 40 to 50 patients every month. The LAF clinic is equipped with two ultrasound machines. One of the ultrasounds donated by Healing Hands International in Nashville, Tennessee.   It was moved to Afghanistan via the Denton Program to Kabul then to Jalalabad.  The second ultrasound machine is portable.  It can be used either in or out of the clinic.  The patients are treated by our female doctor who is a specialist in ultrasound and is pursuing specialization in obstetrics and gynecology.

Medical Camps: In 2021 and 2022, The LAF medical team conducted four medical camps where on average 40 patients were diagnosed and treated.  The patients were provided the required medicines. These medical camps were conducted in remote villages where women were not able to visit women doctors otherwise
Surgeries: The LAF medical team in Jalalabad conducted 9 major surgeries.  Most of these patients needed Caesarian-Sections due to various complications.  Six of these surgeries were operated by our LAF medical doctor in close collaboration with a private hospital in Jalalabad.
Medical Care: The LAF team identified fifteen of the most vulnerable patients who needed treatment.  These patients were taken to specialists in Kabul and in Jalalabad.
Prosthetics: The Lamia Afghan Foundation provided free, custom-made, state-of-the-art prosthetics to fifteen children in 2021 and 2022.  The Lamia Afghan Foundation has been partnering with A Leg To Stand On (ALTSO), a New York City-based NGO, and Kabul Orthopedic Organization (KOO) to provide the prosthetics and the fitting of these legs.
Education:  In 2021 and 2022 the Lamia Afghan foundation provided the following services in the Education sector:
Home Schools: The LAF team established fifteen classes for girls from grade 2 to 6 in Laghman and Nangarhar provinces.  These classes are established to provide education to those who cannot attend village schools for various reasons. These schools are closely coordinated with the community elders in each village where the classes are established. In every class 12 to 15 girls are enrolled and a female teacher from the community is hired to teach the class.
Scholarships: The LAF provided scholarships to 3 individuals who have lost one or two legs in bomb explosions. These scholarships include food, transportation, tuition fees, and house rent for the family.
Girls Schools in Kabul: The schools built by The Lamia Afghan Foundation in and around Kabul continue to operate, although they are now only allowed to go through class six.  Over the years in Afghanistan, The Lamia Afghan Foundation has built eight schools for girls in Kabul, Parwan, and Herat Provinces.  We had also been running five schools in Internally Displaced Persons (IDP)/Refugee Camps in Kabul for hundreds of camp children.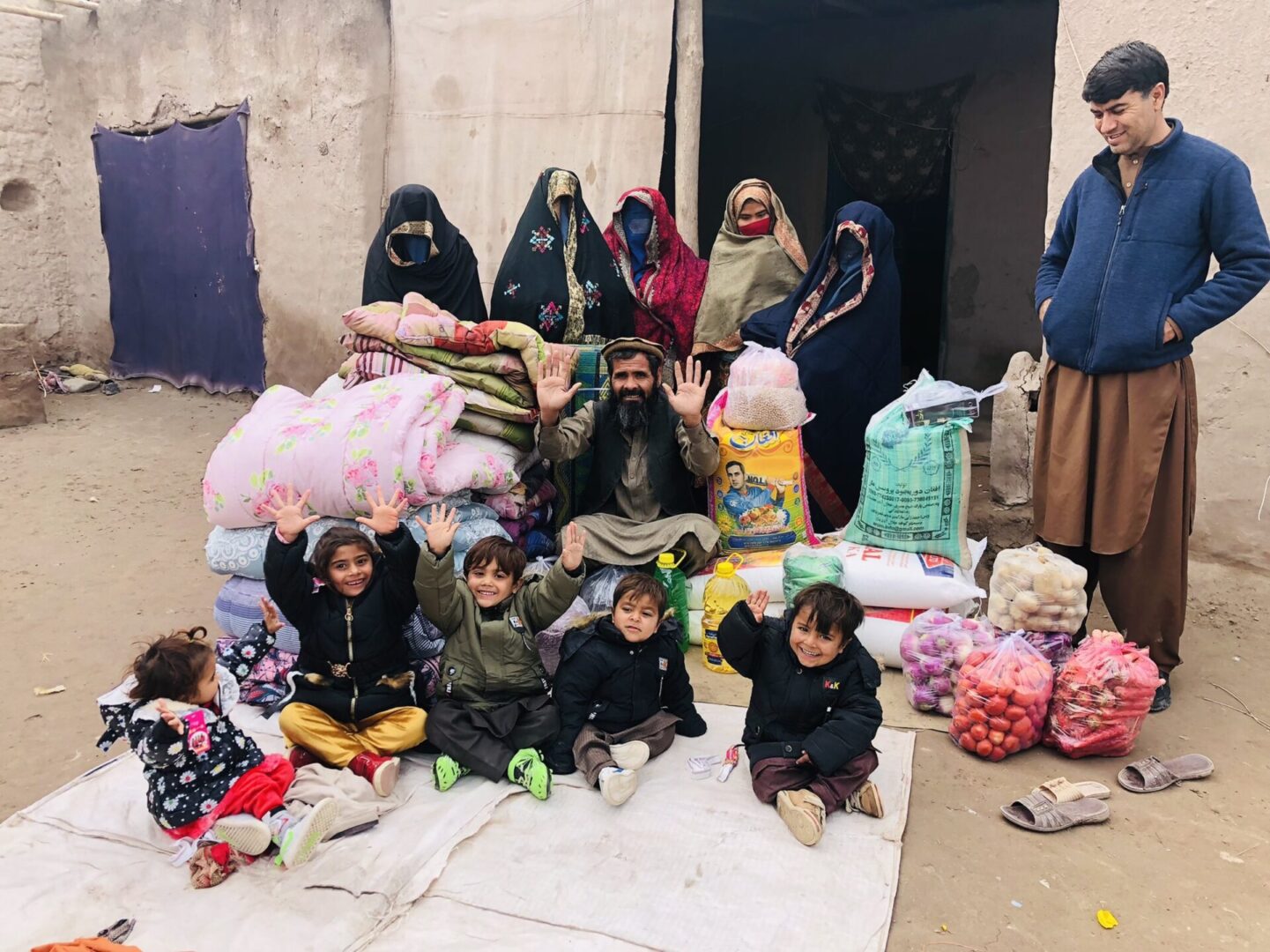 The Lamia Afghan foundation provides humanitarian aid to the most vulnerable people and runs the following programs:
Food distribution: The LAF team distributed food packages to 140 families in 2021 and 2022. Each package feeds a family of 8 to 10 people for a month.
Street Kids feeding program:  Every Friday night a young dentist in Kabul prepares hundreds of evening meals for children on the street.
Feeding 50 orphans in the Khog Kor orphanage in Jalalabad. These children receive 3 meals a day to live in the boarding school and continue education. These children have no parents or relatives to feed them.
Over the course of our work in Afghanistan, we have shipped over three and a half million pounds of humanitarian aid to be given to very needy families.  This includes winter clothing, blankets, food, medical equipment, medical supplies, and school supplies.